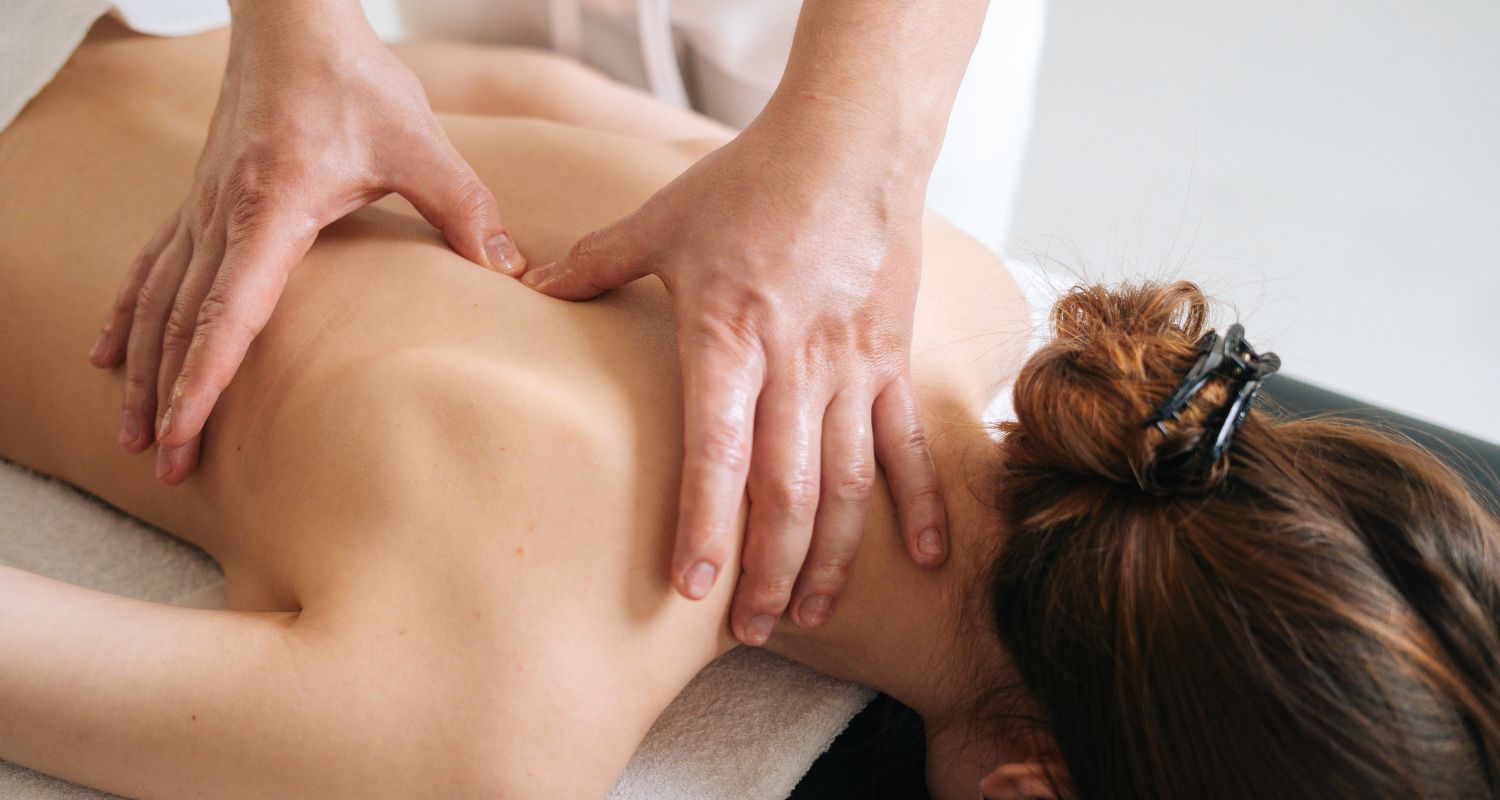 Massage can help you achieve so much more than just relaxation. The stress and tension we carry around in our muscles can pull our body, mind and spirit out of alignment. At A'vie, we believe that a consistent regimen of self care that includes massage therapy can greatly improve your energy, mobility and sense of well-being.
The great thing about a massage at A'vie is that your massage times are truly what they're listed because we add 15-minutes to our booking time to ensure proper safety and sanitization.
MASSAGES & BODY TREATMENTS
Buy Any Package of 5 Massages and Receive $25 Off the Package Price.
Couples Massage
At A'vie, a couple's massage is among the most popular ways to relax. Couples massages make a great romantic shared experience, however plenty of platonic pairs treat themselves to couple's massage — besties, teammates, mothers, daughters, and siblings. Simply put, a couples massage is when you and another person enjoy individual massages while lying on separate beds next to each other. There are two massage therapists — one for each person. There are also added extras you can include with your massages, such as hot stones, CBD, Raindrop, and more! Appointments need to be scheduled by calling (269) 375-4400 to ensure two therapists are available at the same time. Each person can choose from therapeutic and choose light to deep tissue. Hot Stone Massage will add $10 to the prices listed below.
30 minutes: $60 | 60 minutes: $85 | 75 minutes: $100 | 90 Minutes: $120
Therapeutic Massage
Your choice of light to deep pressure, this massage is customized specifically for you. Your Massage Therapist will consult with you to create a custom full-body massage, focusing on particular areas to provide stress relief, ease tension or
30 minutes: $60 | 60 minutes: $85 | 75 minutes: $100 | 90 Minutes: $120 | 2 Hours: $160
Hot Stone Massage
A relaxing, gentle massage is provided with the application of smooth heated stones and soothing massage oil. The power and heat from the stones melt tense muscles, flush away toxins and stress bringing you to a new level of relaxation. A deep healing experience that calms the mind and heals the body.
60 minutes: $95 | 75 minutes: $110 | 90 minutes: $130 | Add to Any Other Massage: $10
Hot Bamboo Massage
A hot bamboo massage is a rejuvenating and therapeutic body treatment that combines the benefits of traditional massage techniques with the soothing warmth and versatility of heated bamboo sticks. This unique massage therapy is designed to enhance relaxation, alleviate muscle tension, and promote overall well-being.
During a hot bamboo massage, smooth bamboo sticks of varying sizes are heated and skillfully used by a trained massage therapist. The heat from the bamboo helps to relax the muscles, allowing for a deeper and more effective massage. The therapist uses the bamboo sticks to apply long, gliding strokes, kneading, and rolling motions to release tension in the muscles.
The warmed bamboo sticks are also utilized to target specific areas of the body, providing a deeper level of pressure where needed. The combination of heat and pressure helps to improve blood circulation, reduce inflammation, and promote a sense of profound relaxation.
One of the distinctive features of a hot bamboo massage is its ability to address both physical and energetic aspects of the body. The soothing warmth of the bamboo promotes a calming effect on the nervous system, easing stress and tension. Additionally, the firm pressure applied with the bamboo sticks helps to break down knots and adhesions in the muscles, providing relief from stiffness and discomfort.
60 minutes: $95 | 75 minutes: $110 | 90 minutes: $130 | Add to Any Other Massage: $10
Cupping Massage
Cupping therapy is an ancient form of alternative medicine in which our massage therapist puts special cups on your skin for a few minutes to create suction. This treatment has many benefits, including:
- Reduction of pain and inflammation
- Increase blood flow
- Total relaxation and well-being
- Type of deep-tissue massage
- Also helps to break up cellulite
90 Minutes: $130 | Add On to Any Other Massage: $15
A'vie Relaxing Body Scrub
Experience pure relaxation as exfoliating sugar scrub is applied to your back, arms, legs and feet then removed with warm towels then the most hydrating Eminence Organic Skin Care body lotion is then massaged in to give your skin a glowing look and feel. This treatment will melt your stress and worries away.
60 minutes: $85
A'vie Aromatherapy Retreat
Young Living's proprietary Raindrop Technique® bodywork combines unique, targeted massage and energy approaches with premium, authentic essential oils for a deeply harmonizing, rejuvenating, and relaxing experience. The Raindrop Technique method provides a revolutionary means of nurturing harmony—physically, mentally, and emotionally.. This treatment has many benefits, including:
- Soothes tension and fatigued muscles
- Balances and realigns the energy centers of the body
- Supports the immune and digestive systems
- Promotes emotional well-being and release
- Helps detox the body's systems
- Invites feelings of peace and a renewed zest for life
60 Minutes Raindrop: $100 | 75 Minutes includes 30 Minute Massage: $150 | 90 Minutes includes 45 Minute Massage: $175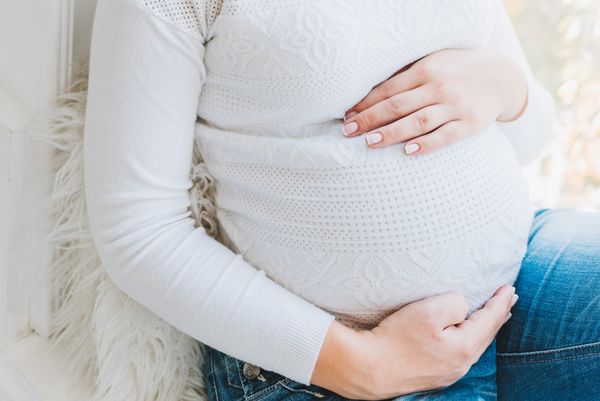 FEATURED SERVICE: Pre/Post Maternity Massage
This massage is specifically designed to ease the stress of pregnancy and post-pregnancy! Perfect for all mothers-to-be and new moms needing some head to toe pampering. Massage therapy has been shown to provide many benefits to new moms including a sense of wellness, improved relaxation, and better sleep. Physician consent required during first trimester.
30 minutes: $60 | 60 minutes: $85 | 75 minutes: $100 | 90 Minutes: $120
This service make a perfect gift for the mom-to-be.
ORGANIC AIRBRUSH TANNING
A'vie is a proud service provider of Lavish Tan: organic airbrush tanning. This sunless tanning option is safe and will not expose you to harmful UV radiation. Lavish Tan received the only 5 of 5 star rating from Allure Magazine among 32 other spray tanning options. Lavish Tan uses an organic brown sugar base that guarantees flawless, golden brown results.
Organic Airbrush Tan
$45 l 15 minutes | add $5 for dark drops
Airbrush Express Tan
$50 l serious results in 15 minutes